1,503 views
Otik's Spiced Potatoes
Confession: I'm a bit of a Dungeons & Dragons nerd. I spent most of my teenage years with my nose in a sourcebook or a Dragonlance novel. Six novels in particular. The Legends trilogy is my favorite. Hands down. But it was the first trilogy, Chronicles, is where I first read about Otik's Spiced Potatoes. Anyway, I've looked for recipes for these potatoes over the years and have found a few. I've even liked most of them. But I thought it was time for me to try my own.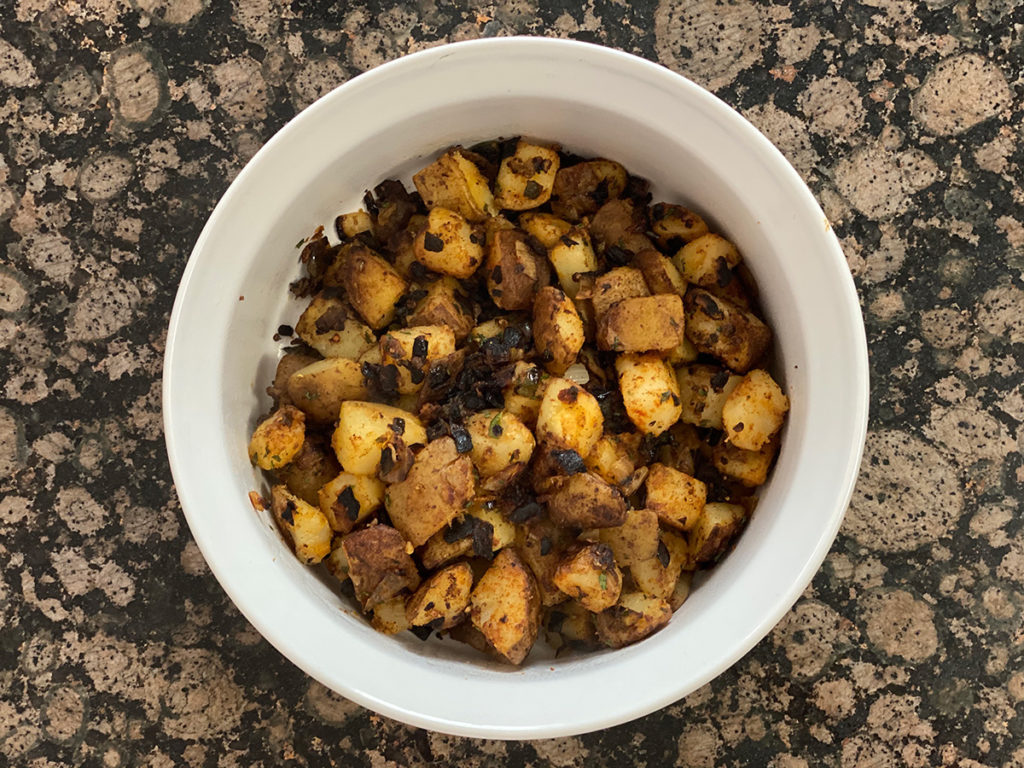 I had these potatoes tonight with a ribeye steak. Tomorrow morning I think I'm having a steak omelet and fried potatoes for breakfast. Just as I might if I were staying at the Inn of the Last Home somewhere in Abanasinia. I wish I'd also had some mushrooms to go along with it. Either way, here is my take on Otik's Spiced Potatoes. I figure if people are eating these alongside such ravenous people as Caramon Majere (who had a taste for the pungent Dwarf Spirits) then these potatoes have to be bold. At any rate, I hope more than gully dwarves will enjoy them.
Here is a link to several other versions of these classic Spiced Potatoes by Otik.
Otik's Spiced Potatoes
If these potatoes were made here at The Summoning Grounds…
Ingredients
3

russet potatoes

(washed and cubed, peel on)

1

yellow onion

(diced)

2

jalapeños

(minced)

3

garlic cloves

(minced)

1

tbsp

olive oil

2

tsp

parsley

(dried)

1.5

tsp

sea salt

1

tsp

paprika

0.5

tsp

black pepper
Instructions
Set a pot of water to boil.

Wash and cube your potatoes and add to the boiling water for 5 minutes. Drain them and spread them out to dry.

While the potatoes are boiling and drying, dice the onion and mince the jalapeños and garlic. Add the onions to a skillet with the olive oil over medium heat until they start to become translucent, 2-4 minutes. Then add the jalapeños for another 2-3 minutes. Finally add the garlic.

If necessary, add a bit more oil to the skillet and add the drained potatoes into a single layer. Cook for 15 minutes or until the potatoes have browned to your liking. Stir occasionally to prevent the onions, chiles, and garlic from burning (I do like a "blackened char" on mine though).

During the last couple of minutes of cooking, add the spices and herbs and stir to combine.
---
---